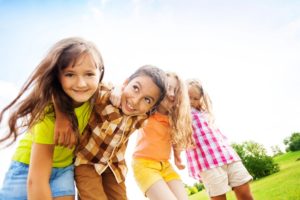 CAMP CALABASAS SUMMER CAMP 2022 IS FULL FOR THOSE ENTERING 1st GRADE AND OLDER. LIMITED SPACE REMAINS FOR CAMPERS ENTERING TK/KINDER IN FALL 2022. CONTACT US TO BE ADDED TO OUR WAITLIST.
Due to an equipment failure at the Tennis & Swim Center the pool is
temporarily closed. Swimming will resume once the pool is operable.
Camp Calabasas Summer Camp is held in the air-conditioned multipurpose room at DeAnza Park. We utilize the sports court, fields, patio, and other outdoor spaces for a variety of camp activities.
Due to the COVID-19 Pandemic, we have modified Summer Camp 2022 operations. Please see the packet below for more information and to register.
2022 Summer Camp Calabasas Packet
Little Learners Event Calendar 2022
Camp Calabasas Event Calendar 2022
Sadly, at this time, off-site field trips have been canceled. We will have set weekly themes, special visitors, and event days! Swimming and/or daily water play will be offered in 2022! 
lease download the packet or reach out for more information.
We will be following guidelines, procedures, and protocols set by the
Department of Social Services Community Care Licensing Division (CCLD),
Los Angeles Department of Public Health (LADPH), California Department of Education, Child Care division (CDE ECE), CAL/OSHA, Centers for Disease Control and Prevention (CDC), and other agencies that have regulations set for child care and early childhood providers.  We also follow all of the rules and regulations pertaining to COVID-19 that the City of Calabasas has in place.
We are required to follow the LA County Department of Public Health Appendix-K COVID-19 guidance.
http://publichealth.lacounty.gov/media/Coronavirus/docs/protocols/Reopening_DayCamps.pdf